February 17th, 2013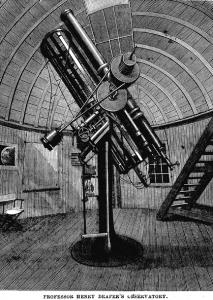 This article was first published on Blogcritics.

The last post in this series discussed how lines and dots in wood engraving create the illusion of light and shade in three dimensions, and presented some sample illustrations. This post will explore how wood engravings became the preferred mode of image publication in the nineteenth century.

Why did wood engravings become popular? Partly because they made high-quality, illustrated newspapers, magazines, and books easily and inexpensively available for the first time.

Prior to the invention of wood engraving, publishers had to accept a trade-off:

continued at Wood Engravings and Collage (III)
October 4th, 2010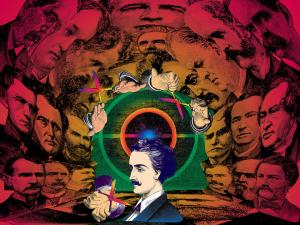 Full blog post at http://retrocollage.com/blog/nature-inspiration-ii/

How Da Vinci, F. Scott Fitzgerald, and 3 by 5 index cards helped open me up to artistic inspiration.

In my last post, I talked about how Hollywood myths formerly shaped my ideas about artistic inspiration, and some of the influences that helped change my mind about it.

This post discusses a few of the "how-to's" that overhauled how I thought about, found, and used inspiration.
September 30th, 2010
Full article at http://retrocollage.com/blog/collage-nature-inspiration/
Inspiration was a favorite topic in most of the filmed stories of artists and writers I watched on TV as a kid, and naturally Hollywood did its best to glorify and accelerate that exalted state.

After a magically shortened period of frustration and failure, SHAZAM! The lighting of inspiration strikes! The dam has burst and the artist's work floods out of him and gathers fame and fortune in its wake ...

This kind of inspiration was fun. It was attractive. It was the way I thought about inspiration and the way I wanted inspiration to hit me. I believed in it for many years.....

The only trouble was that it was dead-wrong.

September 16th, 2010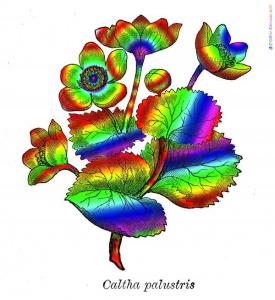 Here is an excerpt from my new blog at http://retrocollage.blogspot.com/

Wood engravings have several advantages as collage source material. First, a large number of wood engravings still exist, depicting almost every type of subject matter known to 19th century society, and many have been republished in large anthologies. Second, wood engravings can be easily scanned or photocopied, producing images that are crisp and high-contrast (unlike photos, which tend to photocopy muddily). Third, wood engravings, if poorly printed originally, can often be quickly repaired by digital means alone.
September 12th, 2010
Here is an excerpt from my new blog at http://retrocollage.blogspot.com/

The power of collage lies in its ability to "cut to the chase." By relying on readymade images of objects instead of creating them from scratch, the collagist benefits from a complex web of associations already attached to each image by other people. When these "accepted" images are combined in unexpected ways, their respective attached associations combine as well -- colliding, amplifying, distorting each other--and the result can move the viewer's perceptions and emotions profoundly, while giving birth to a new world.

I began to love printed paper in late infancy. In my crib, I would spend hours looking through the picture pages of magazines, carefully tearing them out and piling them to one side. I suspect that this activity was a precursor of the collage work I have done since.

When I was six years old, I saw wood engravings for the first time, in a Czech fantasy film based on a Jules Verne novel. The director had collaged these fascinating images into animated compositions: fish swam, butterflies flitted from place to place, pistons and gears slid and rotated with clockwork precision. Three years later, I happened upon Max Ernst's collages of nineteenth century engravings, from his pictorial novel A Week of Kindness (Une Semaine de Bonté). These two experiences awakened in me a love of wood engravings and an understanding of their pictorial power when juxtaposed.

The collages shown here present unconscious and preconscious themes: dreams, emotional associations, desires, ancestral memory, and the cultural collective unconscious. While combining images, I attempt to allow them to speak to one another, to guide and direct the process of collage-making with as little conscious interference as possible.
August 19th, 2010
The Human Cave shows that in moments of reflection, one becomes aware of the weight of others pressing in on one's life, of their judgments and scrutiny of one. But is this a true awareness, or merely a collection of one's memories? Is it merely conscience weighing one down? (All artwork and descriptions created and copyright © by Eric Edelman. All rights reserved.) http://RetroCollage.com/
August 15th, 2010
The Jewish New Year starts the evening of September 8. Here is an original holiday greeting card highlighting the pineapple, a symbol for Rosh HaShanah, and the new fruit of the new year. The Pineapple is also available without the holiday greeting. Eric Edelman, http://RetroCollage.com/


August 9th, 2010
Joseph Cornell once wrote: "collage = reality." Cornell was arguably one of the most "journalistic" artists of his time, in the sense that he wrote at length, and almost obsessively, about anything that interested him: the Romantic Ballet and its ballerinas; Jenny Lind; owls; the Medici family; the poetry of Novalis, Rimbaud, Baudelaire, Mallarmé, Emily Dickinson, and Marianne Moore; the music of Tchaikovsky, Carl Maria von Weber, Ravel, and Fauré; movies and movie actresses; and of course, his own work and the art of others. So it comes as a tiny shock, after all those wordy diary entries by a rather diffident and not especially self-confident man, to encounter the statement "collage = reality," thoroughly self confident and almost brutal in its brusqueness.

Perhaps Cornell made the statement in the manner of someone professing a religious belief. This would account for its seeming insouciance: "collage = reality" is not a personal statement of self-belief; rather, it is a way of looking at the world and much larger than he is, a modus vivendi to which Cornell willingly and ecstatically surrendered.